I found an awesome cake on Pinterest and decided it's what I wanted to attempt for my sisters baby shower next month. We're having a father's day celebration tomorrow with the hubsters family so I decided to do a trial run. We won't talk about the fact that it's a cake covered in roses for a man! I followed
this tutorial
from I Am Baker, and it was actually pretty simple. While my roses don't look nearly as neat as hers, or as pretty, I'm pleased with how it turned out because me and cakes are usually disasters!
I used just regular box cake, and then the following recipe for buttercream icing(taken directly from her site)
"Be warmed... this is the sweet stuff. Like,
ridiculously
sweet. I just happen to be a fan of that.
(adapted from allrecipes.com)
THE BEST BUTTERCREAM
2 cups shortening
8 cups confectioner's sugar
1/2 teaspoon salt
1 tablespoon clear imitation vanilla extract
6 fluid ounces heavy cream
In a large bowl, cream shortening with mixer until fluffy. Add confectioners sugar (2 cups at a time) until well blended. If the frosting gets to thick at any time you can add some of your heavy cream.
Add salt, vanilla, and heavy cream and blend until combined, then blend on high until frosting is light and fluffy. If you need to add additional cream you can. (up to 2 tablespoons)"

Oh, and if you're wondering halfway through mixing in the confectioners sugar if you're doing it right because it's looking more like bleu cheese crumbles than icing...you are...probably! :)

Once the cakes were baked and cooled, and the icing was mixed, I placed a 1M tip in a pastry bag filled with the icing then swirled away. Maybe I should call it a swirly cake instead of a roses cake...would probably go over a little better with the dad-in-law. Please ignore the fact that it's on a plate instead of a cake stand and that there's icing smeared on the edges :)












P.S. Check out the cute turtle in the background...it's a measuring cup from Pier 1 and he has 3 other smaller different colored shells underneath. He is awesome!
P.P.S. We decided to go with the "pop" theme basket for the Father's Day gift, and got him some "pop"corn, "pop"tarts, "pop"rocks, soda "pop", and "pop"its (those things you throw on the ground and they explode). My dad doesn't like soda, so in it's place for him we got a huge sugar "daddy".
P.S.P.S. I got feathers in my hair. Also, I'm not wearing makeup in this picture...don't be scared!
Linking up to
Th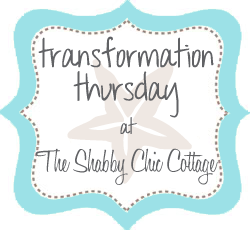 Fri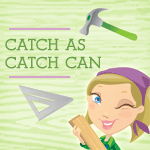 Sat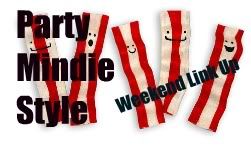 Sun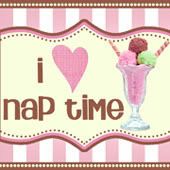 Mon
C.G.
Tues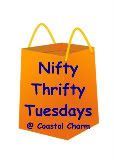 Wed